IM EINKLANG MIT KÖRPER UND GEIST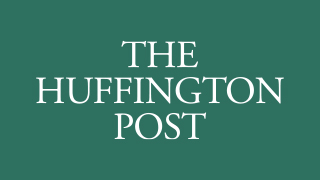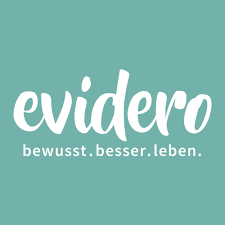 Warum solltest Du Yoga lernen?
"If human wellbeing has to happen, the only way is one has to turn inward. Because pain and pleasure happen from within you, joy and misery happen from within you, the very light and darkness happen within you. The only space where you generate experience is within. If you don't turn inward, fixing your wellbeing on this planet is out of question. Yoga means just this – not up, not out – in. In is the only way out."
~ Sadhguru Jaggi Vasudev
Du möchtest Yoga lernen in Konstanz und fragst Dich ob Du hier richtig bist?
Lies weiter und finde es heraus..
Da Du auf meiner Seite bist, willst Du wahrscheinlich hier in Konstanz Yoga lernen. Ich brauch Dich vermutlich gar nicht mehr dazu überzeugen. Du ahnst schon irgendwie, dass Yoga extrem viel Potential bietet. Nur bist Du Dir nicht sicher wie Du es am besten angehen sollst. Wo sollst Du es lernen? Wo sollst Du es regelmäßig praktizieren? Und die große Frage wie kannst Du es so in deinen Alltag einbauen, damit Du den vollen Nutzen schöpfen kannst?
Ich weiß wie frustrierend es ist sich in dem Yoga-Dschungel zurecht zu finden. Der Yoga-Markt in Deutschland boomt und selbst hier in Konstanz gibt es eine enorme Auswahl an Möglichkeiten! Du weißt mittlerweile wahrscheinlich schon gar nicht mehr nach was Du eigentlich genau suchst. Wolltest du Fitness oder Meditation? Innere Gelassenheit oder bessere Konzentrationsfähigkeit? Suchst Du nach Wachstum oder gar Selbsterkenntnis? Wenn Du so gierig bist wie ich, willst Du wahrscheinlich all diese Dinge! Es gibt so viele Angebote, angefangen vom Fitness Studio in der Stadt, über das Hippie Yogastudio um die Ecke bis hin zu indischen Klöstern und Yogacentern. Was ist bloß das richtige für DICH?
Was bestimmt die Qualität in Deinem Leben?
Es ist gut, dass Du Dir die Frage stellst. Ich meine immerhin geht es um Dein Leben! Würdest Du Dir ein neues Auto kaufen, würdest Du Dir wahrscheinlich auch sehr gut überlegen welches am besten auf Deine Bedürfnisse passt. Was ist der einzige Grund warum sich jemand bei einem Yogakurs nicht mindestens gleich viel Gedanken machen würde? Natürlich der Preis. Wenn Yogakurse 40,000 EUR kosten würden, würde sich jeder sehr genau überlegen bevor er sich für einen Kurs entscheidet. Aber weil die Kosten viel geringer sind denkt man vielleicht, dass es weniger "Wert" ist. Aber was bestimmt die Qualität von Deinem Leben fundamentaler? Ein Auto mit dem Du jeden Morgen zur Arbeit fährst oder ein Schlüssel zu Deinem Inneren, der Ort wo all die Emotionen und Erfahrungen entstehen, die Du JEDEN Tag und Moment erlebst?
Eine Tausendjährige Yoga Tradition.. jetzt in Konstanz
Yoga ist ALT. Ich meine SEHR alt. Je nach dem auf welche Quelle man sich verlassen will geht die yogische Tradition mindestens zwischen 5,000 bis 15,000 Jahre zurück. Damit liegt der Ursprung von Yoga weit vor allen Religionen der Welt. Und wie es mit allen kostbaren Schätzen in der Geschichte der Menschheit war, wurde Yoga niemals schriftlich sondern immer nur mündlich von einem Meister in einer sehr intimen und vertrauten Atmosphäre direkt an seine Schüler weitergegeben. Wieso?
Stell Dir vor Du hast eine kleine Dinner-Party bei Dir zuhause und es kommen ein paar Freunde, die gerne einen über den Durst trinken und einen guten italienischen Rotwein nicht von einem Lambrusco unterscheiden können. Als sie bei Dir sind haben sie schon drei Bier getrunken. Würdest Du ihnen Deine beste Flasche Rotwein für 20 EUR hinstellen? Natürlich nicht! Nicht weil Du geizig bist oder es ihnen nicht gönnen würdest, sondern weil Du weißt, dass der Wein einfach nicht das richtige für sie ist.
Zugegeben der Vergleich ist etwas ungewohnt. Aber stell Dir mal die Yogis vor 5 Tausend Jahren vor, die ihr gesamtes Leben investiert hatten und eine Methode entdeckten, die für sie so viel Wert war, dass im Vergleich dazu alle materiellen Dinge völlig wertlos erschienen. Eine Methode um einen Zustand innerer Gelassenheit und Glückseligkeit zu erreichen, unabhängig von irgendwelchen äußeren Einflüssen. Klar haben sie sich ihre Schüler sorgfältig ausgesucht. Sie wollten sichergehen, dass das was sie entdeckt hatten sicher über viele Generationen hinweg in seiner reinsten und unverfälschtesten Form weitergegeben wird.
Warum Soul of Yoga Konstanz?
5,000 Jahre vorwärts gespult und hier findest Du Dich heute wieder im Yoga-Dschungel! Also Du siehst warum Deine Überlegungen sehr berechtigt sind wenn Du Dich fragst wo Du am besten Yoga lernst. Genauso wie Du wahrscheinlich sorgfältig darauf achtest, nur möglichst reine Nahrungsmittel zu essen, willst du sichergehen eine reine Form des Yoga zu lernen. Du willst das "echte" Yoga lernen, kein verwässertes Relikt, das nur noch den Namen gemeinsam hat.
Jetzt könnte ich versuchen Dich davon zu überzeugen, dass meine Yogakurse diese reinste Form des Yoga vermitteln. Ich könnte Dir erzählen, dass ich drei Jahre in einem Yogacenter in Südindien gelebt und intensiv Yoga gelernt habe. Dass ich über 5 Monate in einer der traditionsreichsten Yoga-Ausbildungsschulen eine Ausbildung zum Yogalehrer mitgemacht habe. Ich könnte Dir erzählen, dass jedes Jahr Tausende von Menschen aus Europa und Nordamerika eine Reise um die halbe Welt in Kauf nehmen um diese reine Form des Yoga im Isha Yoga Center in Südindien zu lernen und dass Du es jetzt und hier direkt in Konstanz lernen kannst. Aber dafür müsste ich von Dir verlangen, dass Du mir einfach so blind glaubst. Und warum solltest Du? Du kennst mich vielleicht noch gar nicht.
Deshalb mache ich Dir stattdessen ein Angebot. Ein Angebot, dass zu gut klingt um wahr zu sein und vielleicht die Frage bei Dir aufwirft ob ich in meiner Zeit in der Finanzwelt denn gar nichts gelernt habe. Das ist mein Angebot: Überzeug Dich selbst! Komm in einen meiner Yogakurse in Konstanz und mach dir selbst ein Bild. Lies nicht darüber, ERFAHRE diese reine Form des Yoga! Wenn du nach dem Kurs nicht zufrieden bist, gib mir innerhalb von 30 Tagen Bescheid und ich buch Dir Deinen Kursbeitrag zurück! Ohne Fragen, ohne wenn und aber!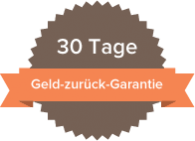 Vielleicht fragst Du Dich ob es wirklich möglich ist innerhalb von ein bis zwei Tagen die komplette Yogafolge zu lernen, so dass Du sie danach selbständig zuhause praktizieren kannst. In meiner Erfahrung funktioniert es in 95% der Fälle ohne Probleme! In manchen Fällen kommen danach noch ein paar Fragen auf, die wir am Telefon besprechen können. Und solltest Du entgegen aller Erwartungen immer noch Probleme haben, dann komm zu einer meiner Refinement Kurse!
Das Sprichwort "Zu dem, der warten kann, kommt alles mit der Zeit" hat wahrscheinlich vor Hundert Jahren noch gestimmt, als die Leute noch viel Zeit hatten auf die guten  Dinge des Lebens zu warten. Wie viel Zeit willst du vergehen lassen bis du etwas gutes für Dich tust? Lehn Dich nicht zurück und warte auf Dein Glück, sondern ergreife die Möglichkeit und melde Dich jetzt zum nächsten Kurs an!
Was Dir Soul of Yoga bietet

Meditative Kombination aus Asanas und Kriya (Atemtechnik) für mehr Ausgeglichenheit
Ein körperlich intensives Fitness-System aus der yogischen Tradition
Die Essenz des klassischen Hatha Yoga zur Stabilisierung von Körper und Geist
Eine körperlich intensive dynamische Abfolge für mehr Fokus und Energie im Alltag
Ein yogischer Reinigungsprozess der 5 Elemente für mehr Harmonie und Balance
Der sanfte Start ins Yoga zur Stärkung der Gelenke und Muskulatur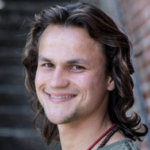 Fabian Merkle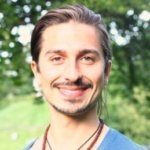 Hans Kirchner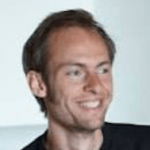 Philip Lenbroch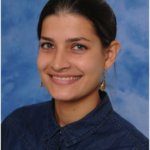 Selina Pinheiro
Thomas Cantineau

Ich habe Surya Kriya vor 2 Jahren in einem Kurs bei Fabian gelernt, seitdem praktiziere ich die Übungen jeden Tag. Das Einfühlen in den Körper, die Verbesserung der Beweglichkeit und die Stärkung der Rückenmuskulatur fühlt sich phänomenal an. Aber das passiert eher nebenbei; durch den großen meditativen Anteil in Isha Yoga beginnt eine Reise ins Innere , die mein Leben um eine nicht geahnte Dimension bereichert. Fabian ist mit seiner menschenliebenden, ruhigen Art ein Türöffner, der mir als Yoga-Anfänger gelehrt hat, dass Yoga Gelassenheit bedeutet und die Reise da beginnt, wo man gerade ist.


~ Dr. Richard Andrew Heym, Forscher und Dozent für Zahnmedizin

Isha Hatha Yoga bedeutet für mich pure Intensität. Egal ob man nur etwas gutes für seinen Körper tun will, richtig fit werden will oder einen spirituellen Weg einlegen möchte. Mit Isha Hatha Yoga ist alles möglich. Was ich daran besonders liebe, ist die Art und Weise, wie es angeboten und unterrichtet wird. Man lernt die Übungsabfolgen innerhalb eines Workshops und erhält somit sehr kraftvolle Werkzeuge für zuhause. Wo auch immer man ist, man kann mit seiner Yoga Praxis ganz einfach fortfahren ohne irgendwo hin zu müssen und auf jemanden angewiesen zu sein.

~ Sabine Rittberger, Pilates Trainerin

Ich habe Fabian meine erste Erfahrung mit Yoga zu verdanken und mein Leben hat sich dadurch zum Positiven verändert. Ich habe in seinem Kurs Surya Kriya gelernt und Yoga inzwischen in meinen Alltag integriert. Seitdem bereichert Yoga mein Leben. Den Zugang dazu hätte ich ohne Fabian sicherlich nicht gefunden und ich bin ihm dafür sehr dankbar!

~ Dr. Barbara Pirner, Rechtsanwältin

Mein Eindruck von Fabian und seinem Team war sehr positiv. Der Surya Kriya Kurs war klasse organisiert, die Betreuung war professionell und persönlich. Die Atmosphäre im Kurs war konzentriert und gleichzeitig entspannt. Es kam alles irgendwie vom Herzen. Die Wirkung von Surya Kriya war für mich sehr ausgleichend und entspannend.

~ Christian Krüger, CSR Consultant

Danke Fabian an das tolle Wochenende, das ich mit dir und den anderen Kursteilnehmern verbringen durfte. Ich habe mich alleine zum Kurs angemeldet, habe mich aber gleich wohl gefühlt, weil jeder sehr offen war. Am Kurs hat mir gut gefallen, dass er sehr abwechslungsreich gestaltet war. Wir haben viel geübt und zwischendurch wurden anregende Videos gezeigt. Nach dem Wochenende konnte ich die gezeigten Abfolgen selbstständig daheim praktizieren. Ich hatte danach noch 1-2 Fragen, die Fabian mir zeitnah sehr ausführlich beantwortet hat. Danke für alles!

~ Alexandra Schreiber, Assistentin der Geschäftsführung
Ist Dein Kurs nicht dabei?

I first met Fabian at the Isha Yoga Centre in India 6 years ago. I am extremely impressed with Fabian. He is very patient and kind and thorough with everything. He is very professional with his work and at the same time really puts his heart into it. I would highly recommend that you do a yoga course with him.
~ Rizvan Baig, Managing Director at Deutsche Bank

Wow!!! I feel alive with new energy & focus after the practices that Fabian teaches. In my experience Isha Hatha Yoga practices have a very powerful impact and enliven the whole system. I love how much care and precision goes into the process to internalize and master them. And I can do them on my own without having to go to a yoga studio every time. If you want to learn powerful yoga practices and look for a competent teacher who is willing to go the extra mile to make sure that you get it right, then Fabian is a great choice!
~ Erik Paulson, CEO & Founder of Vendisys Inc.

After a decade of practicing Isha Hatha Yoga, I can sincerely say that I have more strength, stamina and mental clarity than I ever had before! I would highly recommended it for anyone who wants to learn classical yoga the way it was meant to be taught and practiced and wishes to harvest all its benefits. After knowing Fabian for the last two years, I have come to the conclusion that he has the right level of approachability, positivity and patience to be a wonderful hatha yoga teacher. And he has honed his knowledge at the most rigorous yoga teachers' training school that I know of, Isha Yoga Center in India. A winning combination!

~ Dr. Moushumi Sen Sarma, Housewife and former Research Scientist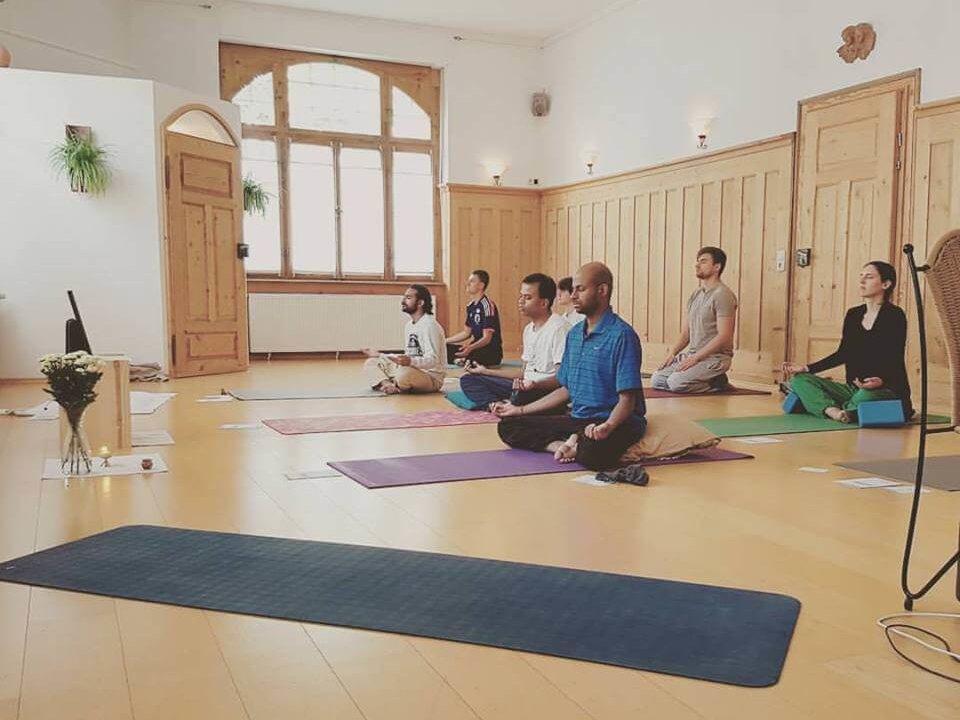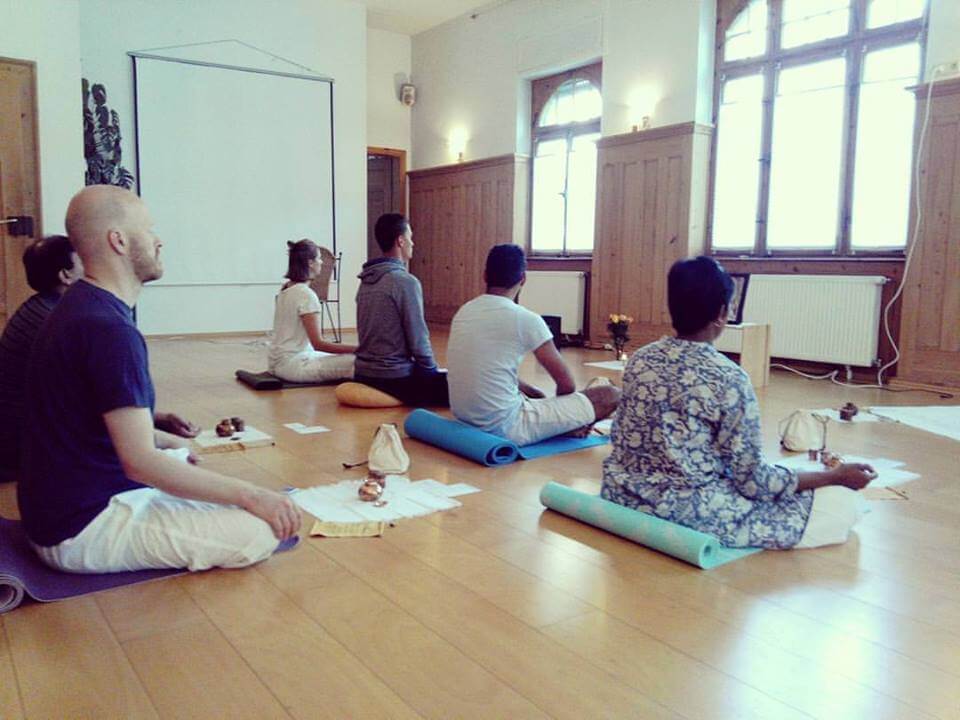 Ja. Innerhalb von einem Tag lernst Du die Übung, so dass Du danach in der Lage bist sie zuhause selbständig weiter zu praktizieren. Ich bin davon überzeugt, dass nur so Yoga ein wirklich integrativer Bestandteil des eigenen Alltags werden kann. Dein Vorteil ist, dass Du nicht immer in ein Yogastudio gehen musst und dadurch zeitlich und örtlich gebunden bist.
Ich werde in regelmäßigen Abständen Upgrade-Kurse anbieten in welchen Du nochmals eine Korrektur Deiner Übung erhalten kannst und weitere Feinheiten besprochen werden.
Die Möglichkeiten dazu können wir im Einzelgespräch erörtern. Schreib mir dazu einfach eine Email.
Hast Du noch weitere Fragen? Kein Problem, schreib mir einfach eine Email!
Bleib über neue Kurse informiert!
Trag Dich für den Newsletter ein und erhalte
Automatisch Updates über neue Kurse
Besondere Angebote und Ermäßigungen
0 Spam, 100% vertraulich, jederzeit austragen